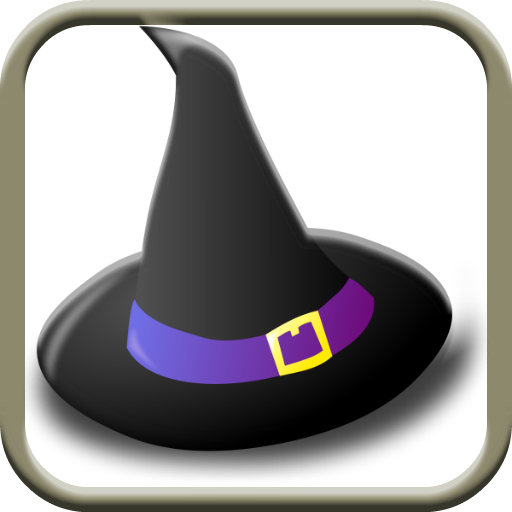 Witless Witches is a timed three round matching game for kids and everyone, featuring Witless Witches who are not very Wicked. These hapless witches try their best to make Halloween spooky and fun. Unfortunately they didn't learn very much in Witch School. The first round in this Free Halloween Witch Game is 100 seconds and after that each round is 10 seconds less, so that you will have the time to improve each round.
Another great feature of this Free Scary Witches Game for kids that makes it even more awesome than just a matching game - you must find the icons that link together in some way! When you make a linked match the Witless Witches will show you the link. You also get some help along the way. You can use the REFRESH button 3 times, this mixes up the game cards so it is easier to find linking matches. You can also use the FIND button 3 times, and this will find the matching links for you.

This free game for kids will challenge everyone who plays it.

This Witless Witches game is an addictive race with some of the Scariest and Funniest Witches around. It requires you to find the matching links,and it gets harder each round. Have great Halloween Fun!!! © NYCelt LLC 2014
Now that you have played the Witless Witches App, you might want to read the true story of Witless Witches. Here it is:
I threw in a toad and stirred the pot. "That smells so good," I said. The tall thin witch sniffed the air above the boiling liquid. "Smells like dog crap to me," she said. "Maybe that giant wart on your lip is blocking the aroma from reaching your hairy nostrils," I said.
The thin witch screeched. "I curse you for all eternity," she said.
"Blah, Blah blah," I said.